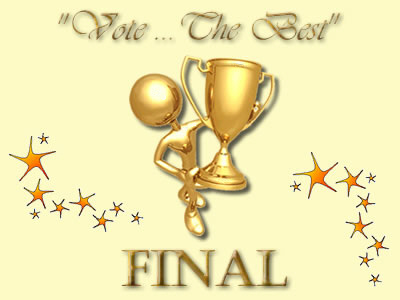 Finally... here we are! This is the Final of the prizes competition "Vote... The Best" and it's time to vote your definite favourite, both as a collectible specimen and a photo. I wish to thank all the partecipants who spent their time to be a part of this funny game! I've still received a lot of votings without the Email. I've taken into account these anonimous preferences to draw up the final rankings, but I cannot associate them to anyone. Then I still recommend (and, of course, this is the last time) to write your Email if you wish to partecipate to the prize draw. Now, you've just to vote only ONE specimen and ONE photo and to push the SUBMIT button at the bottom of this page. Good luck!
The prize draw will be on next 11th of July
Write your Email and vote the "Best Specimen" and the "Best Photo"!

See you on next 11th July !